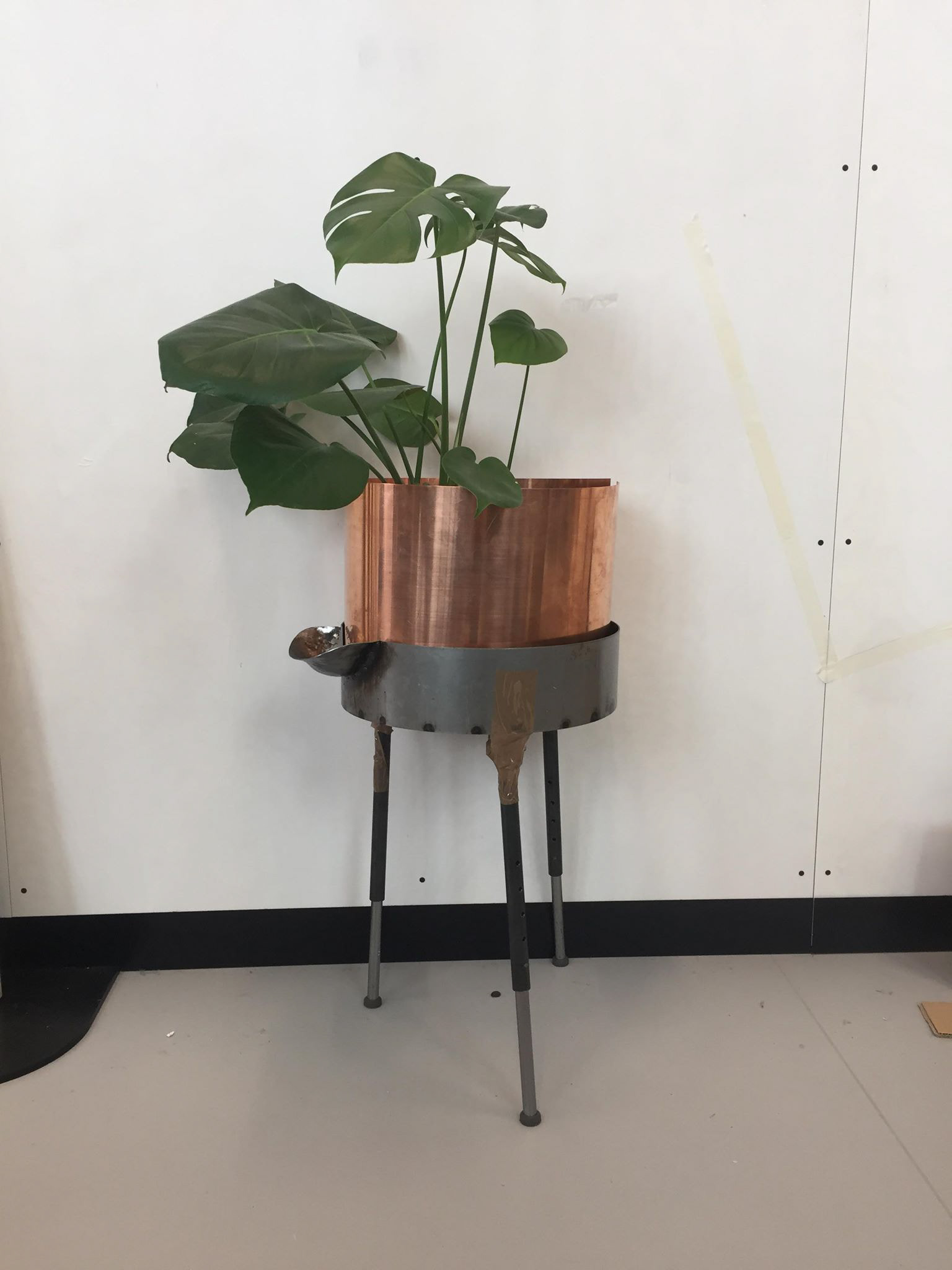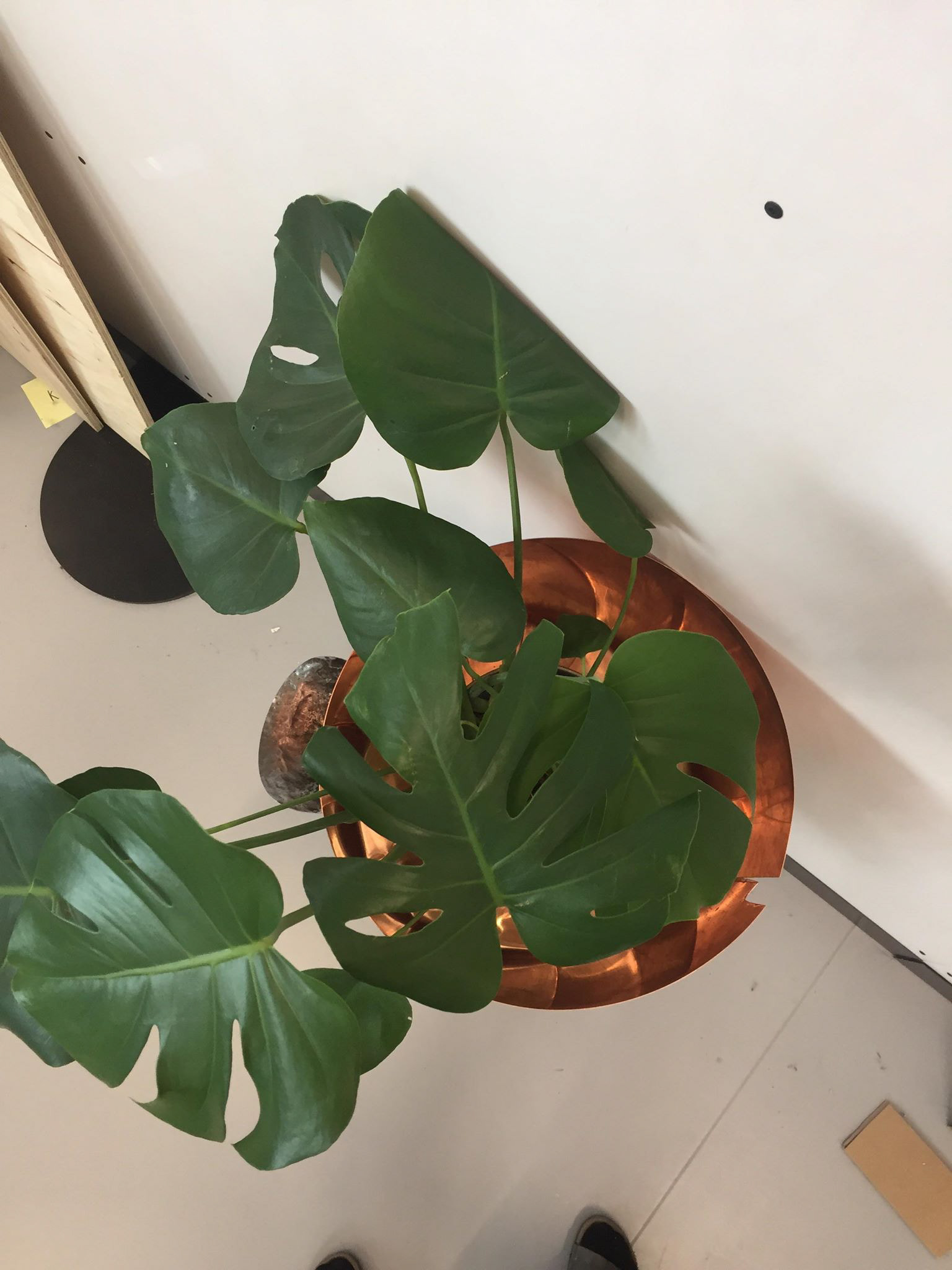 In this project i was given the task to design an object with organic shapes only in metal.
Ourea, named after the daughter of Gaia, is an adjustable situation for your plants. Meant to give space and attention to that special plant in the corner- making it a part of the furnishing and higher up on the hierarchy.
The top container is adjustable in it´s diameter, and will embrace plants in different sizes. The three telescope legs gives options in hight. The bottom container has a spout, hammered by hand,  for watering.
Prototype is not finished.